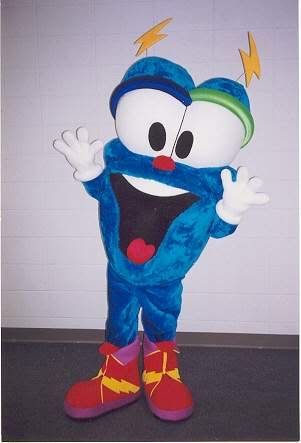 Can you believe it's already 10 years since the '96 Atlanta Olympics?
You probably have some memories of that year. It was a major event in the lives of Atlantans. This was made strikingly clear to me the other day when, in a conversation with Jeff, I jokingly said, "To Dee City of….Ahtlahnta" in a very Juan Antonio Samaranch accented voice. Jeff is not an Atlanta native, thus he had no idea what I was referencing, as many of you may not. I was imitating that famous early-morning announcement by the IOC President that our city had captured the dream. My school parking lot rang out with honking horns that morning and the city was abuzz for the day, weeks, and years leading up to our chance to welcome the world.
Maybe you didn't live here, but us Atlantans remember eerily empty rush-hours, United Nations-like representation on Marta trains, the world's news teams camped out in our city and a corporate "Olympic city" like none the world had seen. It's like the Fortune100 threw up in downtown, giant chunks of glitzy, neon, Olympic marketing.
Now, I'll admit I was in collusion with this, some would say, uglier side of the Olympic memory. I volunteered at "Nike Park," a multi-level homage to the goddess herself. The goddess wears expensive tennis shoes and makes lots of money convincing everyone else they should too. I won't lie to you, my Swoosh summer was exciting: ushering people to one of various interactive stations where they could hop next to a regulation beach volleyball net or line up in track pose next to a cardboard cut-out of…gold-shoes guy…ah yes, Michael Johnson.
I got a neat outfit – a pair of Nike Ked-like sneakers, blue Nike shorts and a couple T-shirts which had "96" and a swoosh emblazoned on them. Rumor has it that in the Olympic memorabilia frenzy one of my co-laborers was offered $500 for the shirt off his back. I said at the time that had it been me I don't think I'dve sold it. I'm stupid. I also probably thought I'd need that commemorative BellSouth Olympic pin someday. In all, my Nike park experience was a good one. I got to be downtown in the mix, see some celebs and attend the memorable post-bomb re-opening of Centennial Park.
My Nike gig came about as part of my participation in missions organization
YWAM's
olympic outreach. YWAM worked closely with olympic organizers to provide volunteers at all levels of all ages. So when I wasn't directing people toward those misting "cooling stations", I was going to worship services with a thousand other YWAM volunteers, playing hackey-sack and sleeping on a gym floor for 3 weeks with 250 crazy teenagers like me. We shared about 10 showers between us all. To avoid cold water and long waits, I developed a routine of waking up at 4am to shower, then returning to the "comfort" of my spot on the floor for another few hours. I ate lots of peanut butter and jelly that summer.
Its amazing to think that us YWAM kids were just 250 of thousands, tens of thousands of people young and old who flooded our city to work, volunteer, preach, sell stuff, you name it…all to be a part of this global event. We were a community in glorious struggle for 3 hot July weeks. God was very good to us and to our city.
What are some of your recollections or leftover memorabilia from that summer, just 10 summers ago?